33 Top Most Dangerous Dogs List – Fierce and Aggressive Dogs
11. Chow Chow
The Chow Chow, a Chinese breed, looks adorable and fluffy, but do not let his looks fool you. Approaching him when he is in a bad mood can lead to disastrous consequences.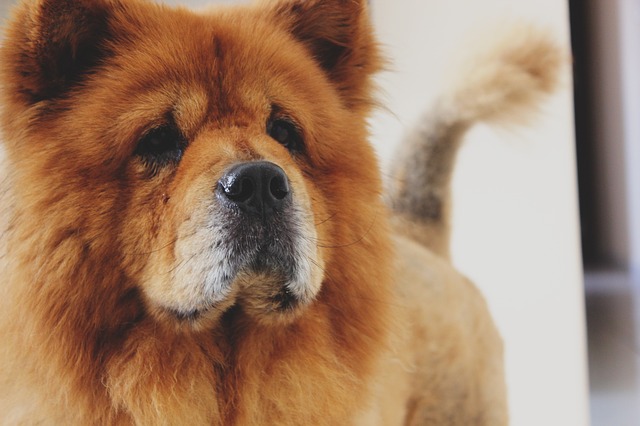 From North China, this "Fluffy Lion Dog" has this moniker for obvious reasons. Apart from having a thick coat that resembles a mane, he behaves like a lion. According to the Lijegren Law Group, out of 238 deaths from dog bites from 1979 to 1998, Chow Chows caused eight.
Aggressive inclinations are most common in the Chow Chow. Protective of his family, he will not willingly let strangers into their midst. He lives peacefully with other dogs, but of the opposite sex. Never unleash your Chow Chow, because he may attack nearby animals or people on a whim.
To curb aggression, give your Chow Chow work to do. Many Chow Chows serve as protection and surprisingly, therapy dogs as well.
12. Wolf-Dog Mixes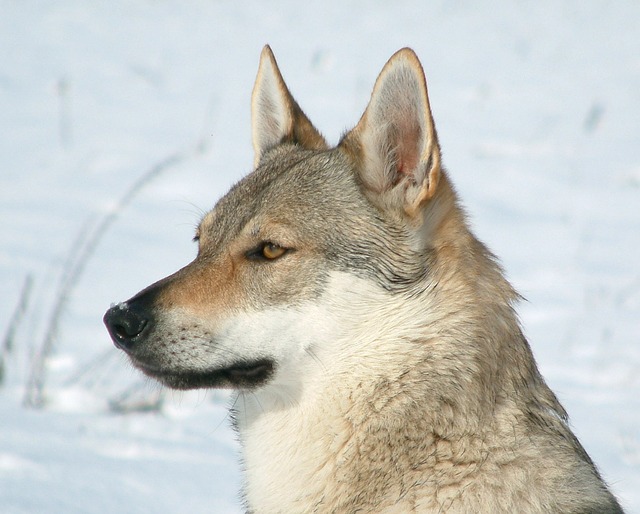 The WolfDog, a cross between wolves and domestic dogs like the Spitz, German Shepherd and quite surprisingly, the poodle, is a popular hybrid.
He is as fearsome as he sounds. Some Wolfdogs, unable to keep their wild natures in check, have attacked their owners. Sandra L. Piovesan, who owned a pack of wolf dogs, died after they turned against her. Vets euthanized the animals after her death.
Having an unpredictable nature, the Wolfdog cannot live in an apartment. He is destructive and relatively difficult to introduce to other dogs. Being part wolf, he is wary of strangers and needs the hand of an experienced owner. And even so, they can turn against the owner for no particular reason. So be careful, they are really dangerous.
13. Siberian Husky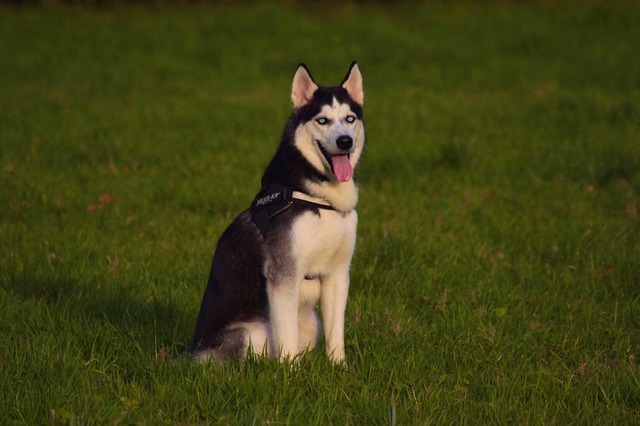 You may imagine two lines of Siberian Huskies pulling their tired owner on his sled. This handsome working dog, originating from Siberia, is from the Spitz family, His thick, double-coat has distinctive markings.
Without proper training, a husky is dangerous if left alone with a child. The Fradettes, who left their female husky, Spot, alone with their baby, came home to a tragedy. Spot, who had escaped from the basement where they had locked her, had delivered a fatal bite to their baby's head. She had apparently tried to comfort the baby, who was crying.
Huskies are naturally joyful, excitable and easy to train, if you start doing so early. Check any aggressive behavior by giving him a job to do. Diligent and loyal, he will tote your groceries in a small knapsack for you. Introduce him to social situations when possible.
14. Akita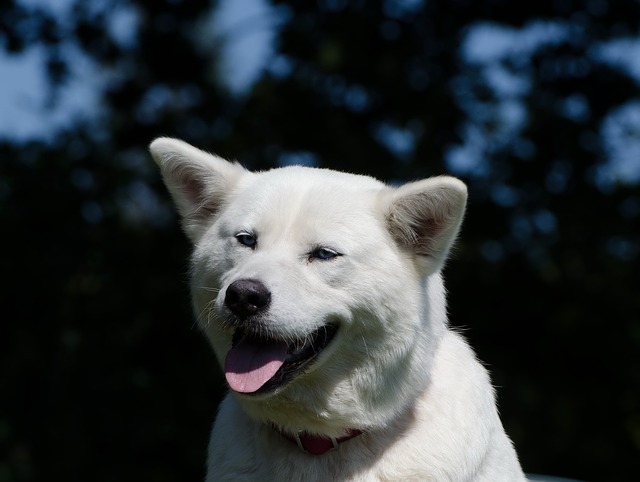 Hailing from Northern Japan, the Akita was originally bred for hunting deer. With his brown-and-white coat, he is graceful and handsome.
He is also fierce. In July 2015, Kayleigh Gallacher received an unpleasant dose of trauma when she tried to pet a Japanese Akita. The dog, mistaking her action as a threat, bit her arm to the bone. Despite this, Kayleigh plead with authorities for his life.
If you are an Akita owner, note that two Akitas of the same gender should never live together. An Akita can live with other animals, if they do nothing to push him too far. To prevent fights, separate your Akita from other animals during mealtimes. Make sure that he receives behavioral and social training early. Bring him to dog runs as often as you can. This is an example of how an Akita can blend with other dogs if you do this often enough.
15. Staffordshire Bull Terrier
The Staffordshire Bull Terrier, or Staffie, has Pitbull Ancestry. Such dogs were often used in dog fights, though this is illegal in many countries. The Staffordshire Kennel Club established the breed standard for the dog in 1835.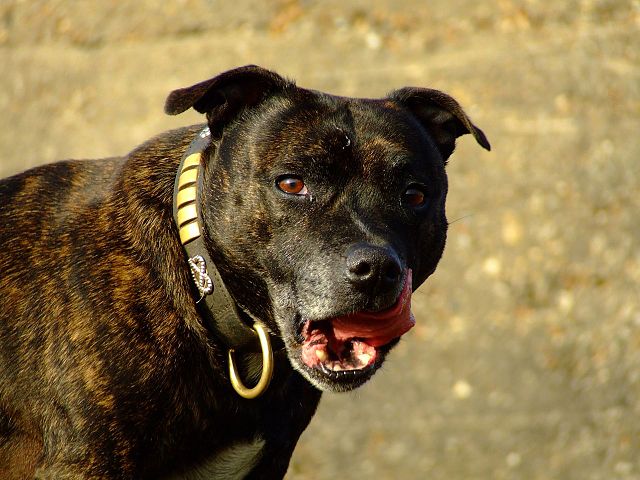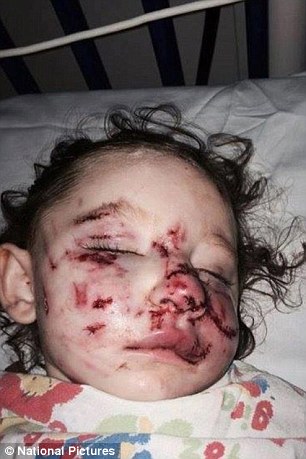 A Staffie is stocky, muscular and has sharp incisors that can grind. Mayzee Jo Gespa, a toddler attacked by a Staffie, needed 240 stitches after one attacked her face.
Staffies are highly energetic, and love physical activities. Letting him experience them will curb his aggressive nature. Separate him from other animals, because he may show dominance towards them. He is charming if trained.
16. Boxer
Developed in Germany, the Boxer, with his square, firm head, is regal. Hunters in the 19th century employed him to catch bear, deer and boar.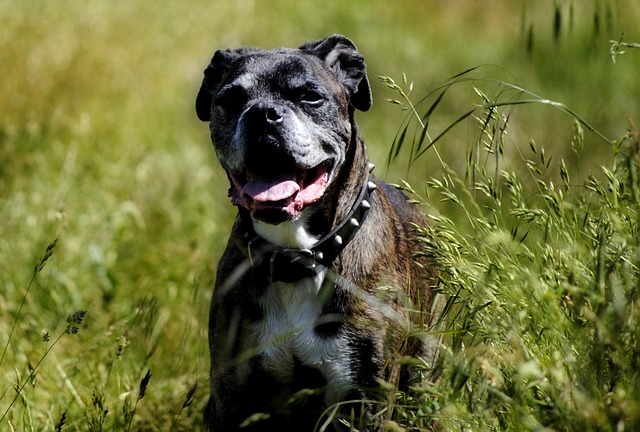 To prey, the Boxer's face is the face of terror. He has a strong bite, which he will hold until told to release. Police in Scotland killed a Boxer after it attacked a father and his two children. If you want a dog that deters people effectively, take a Boxer puppy home. His stern expression will scare any intruder. That said, he mixes well with people if you start introducing him to them early. Note that he is lively and needs constant exercise. To check any aggression, bring him on jogs.
17. Rhodesian Ridgeback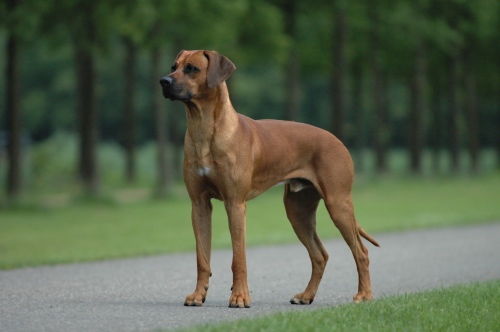 A dog breed developed in Zimbabwe, Southern Africa, the Rhodesian Ridgeback offers protection to the homes of the Khoikhoi people. They tapped on his hunting abilities.
Described as lean, muscular and ugly, the brown Rhodesian Ridgeback sounds like a member of the Dog Mafia. He is certainly not tame. An owner of a Ridgeback after his dog attacked a school boy in Cardiff.
This dog needs mental stimulation and exercise. He becomes frustrated and may bear his teeth if he does not receive it. Watch how a trainer manages to leash train a Rhodesian Ridgeback that tries to attack anything that moves.
18. Caucasian Ovcharka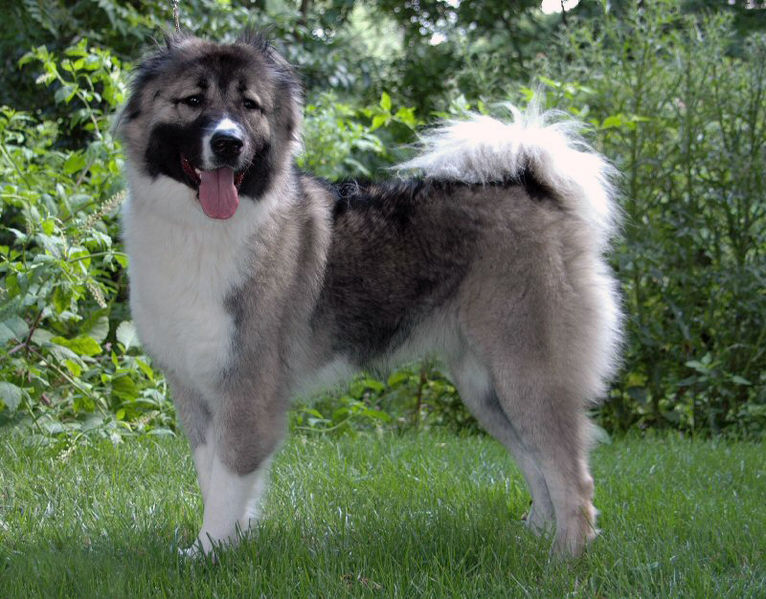 Descended from Caucasian Mountain Dogs, the Caucasian Ovcharka makes a Russian farmer's life easier. This working dog helps famers to gather their livestock. The breed is especially popular in Georgia.
Of the Molossan bulldog variety, this dog has a strong jaw. His thick coat protects him from the cold. This fellow can hold his own against wolves, and has killed two of them. Law enforcement agencies play on his fearsome demeanor and use him as an attack dog.
The Caucasian Ovcharka is assertive and means business. He will take guard duty seriously, and is alert. He is suitable around older children Let him meet people and their dogs as often as possible, and you will curb his dominant nature. Exercise him often as well.
19. Pharoah Hound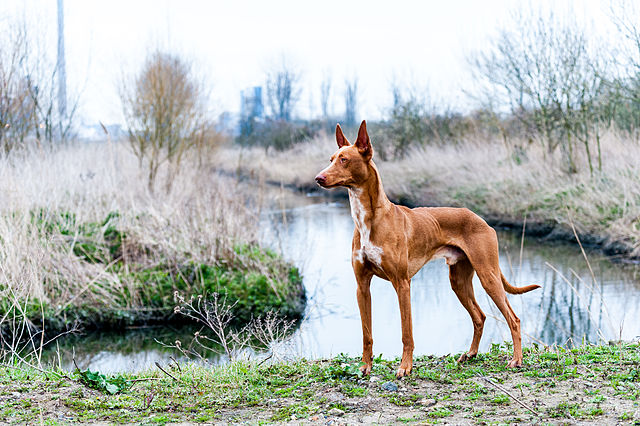 The Pharoah Hound is a resident of the island of Malta. You may find his lean frame and pointed nose familiar, because he is often found on Egyptian murals. In Egyptian mythology, his form depicts the God Raa. The Egyptians valued him highly, and used him on hunting expeditions.
The Pharoah hound is a sight hound, and runs fast. This dog is dangerous around animals and young children, as his chasing instinct will kick in. He bonds with people quickly, but do not take him off his leash when on walks.
20. Czechoslovakian Vlcak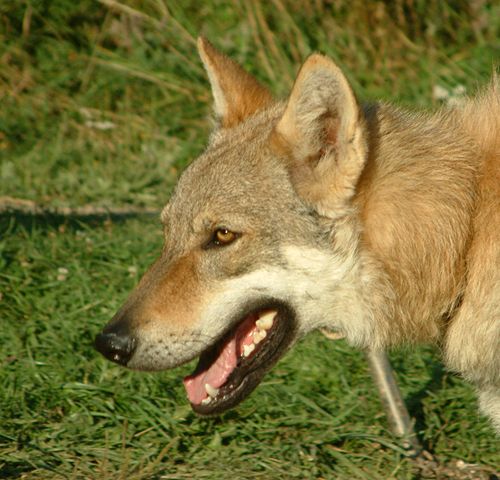 The Czechoslovakian Vlcak is the best of both wolf and dog worlds. He is the result of an experiment conducted in Czechoslovakia by breeders who wanted a dog that had the loyalty of a German Shepherd, and the strength of a Carpathian wolf.
Developed as an attack dog for the Czechoslovakian Military Special Forces, he has strong fighting instincts. He is now a valued member of the Russian Army, which trains him to attack perpetrators. His bite is so powerful that his trainer has to wear a metal brace on his wrist, underneath heavy padding, during training.
Note that this dog has strong hunting instincts as well. If you have small animals in the home, do keep them far away from him. To conquer his ferocity, stimulate him mentally. Make use of his senses and send him on food trails.